Reclaim Idaho Activists & Antifa Working to Turn Idaho Blue
Far-Left Extreme Democrat Ties Revealed
What exactly is Reclaim Idaho trying to do?
By Samantha Collins, Idaho Tribune
Like most Democrats in Idaho, the organization named "Reclaim Idaho" likes to operate under a 'non-partisan' banner, convincing Idahoans they're not for one particular party, to help push initiatives.
Hefty donations to the Democrat Party, however, would solidify Reclaim Idaho as one of the leading Democrat groups in the state.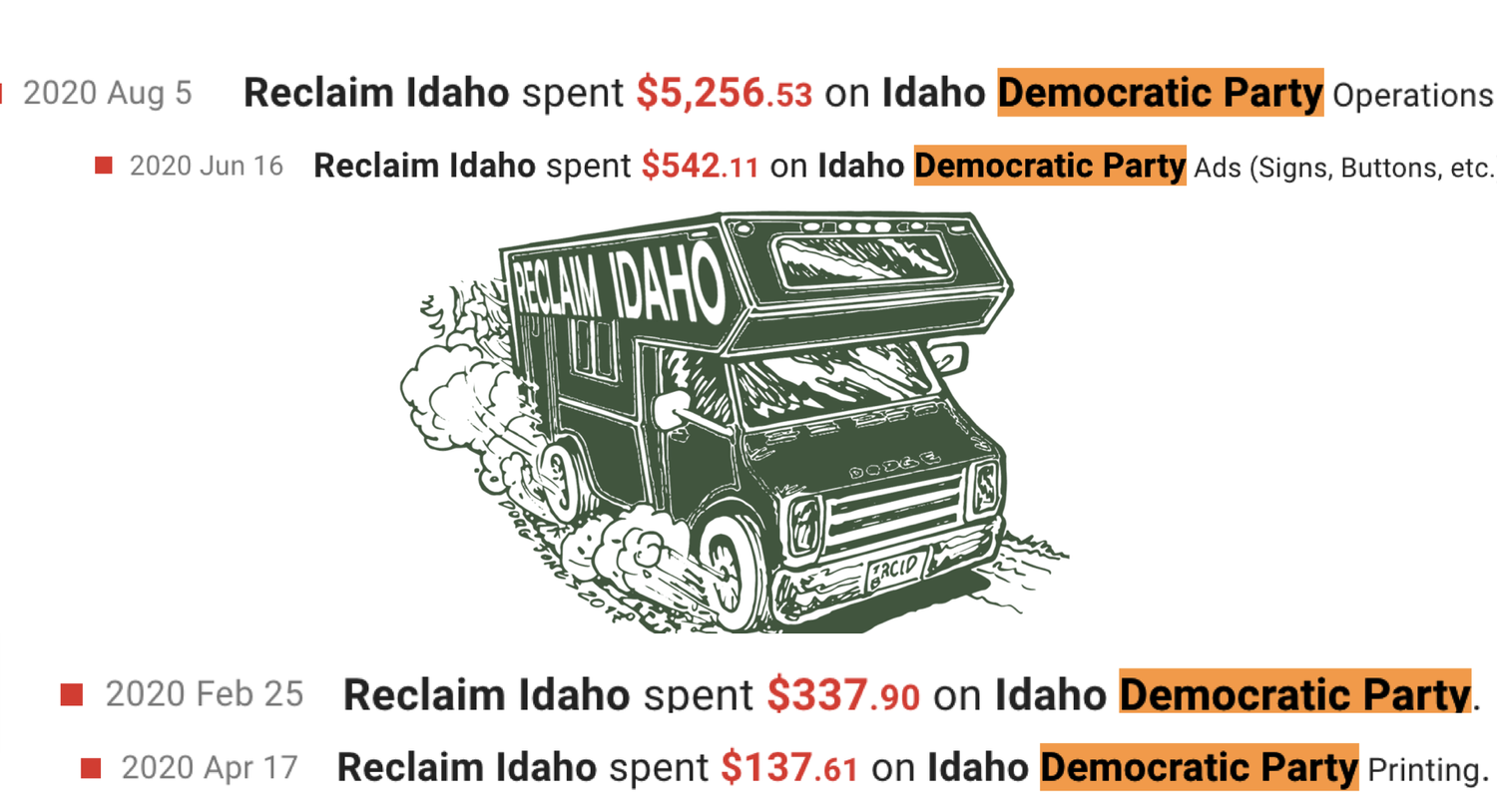 Through shady affiliations with Antifa, the Democratic Socialists of Boise, and other extreme-left organizations, Reclaim Idaho places itself among the farthest fringes of left-wing Idaho politics, shattering the groomed 'middle road' image they've attempted to maintain.
One prominent Reclaim Idaho activist named Tiffany has an open affiliation with Antifa on social media. She is a self-proclaimed Democrat from California.
Tiffany not only converses with the extreme left wing group online, but follows many of their most prominent accounts, including many of which are located in Boise.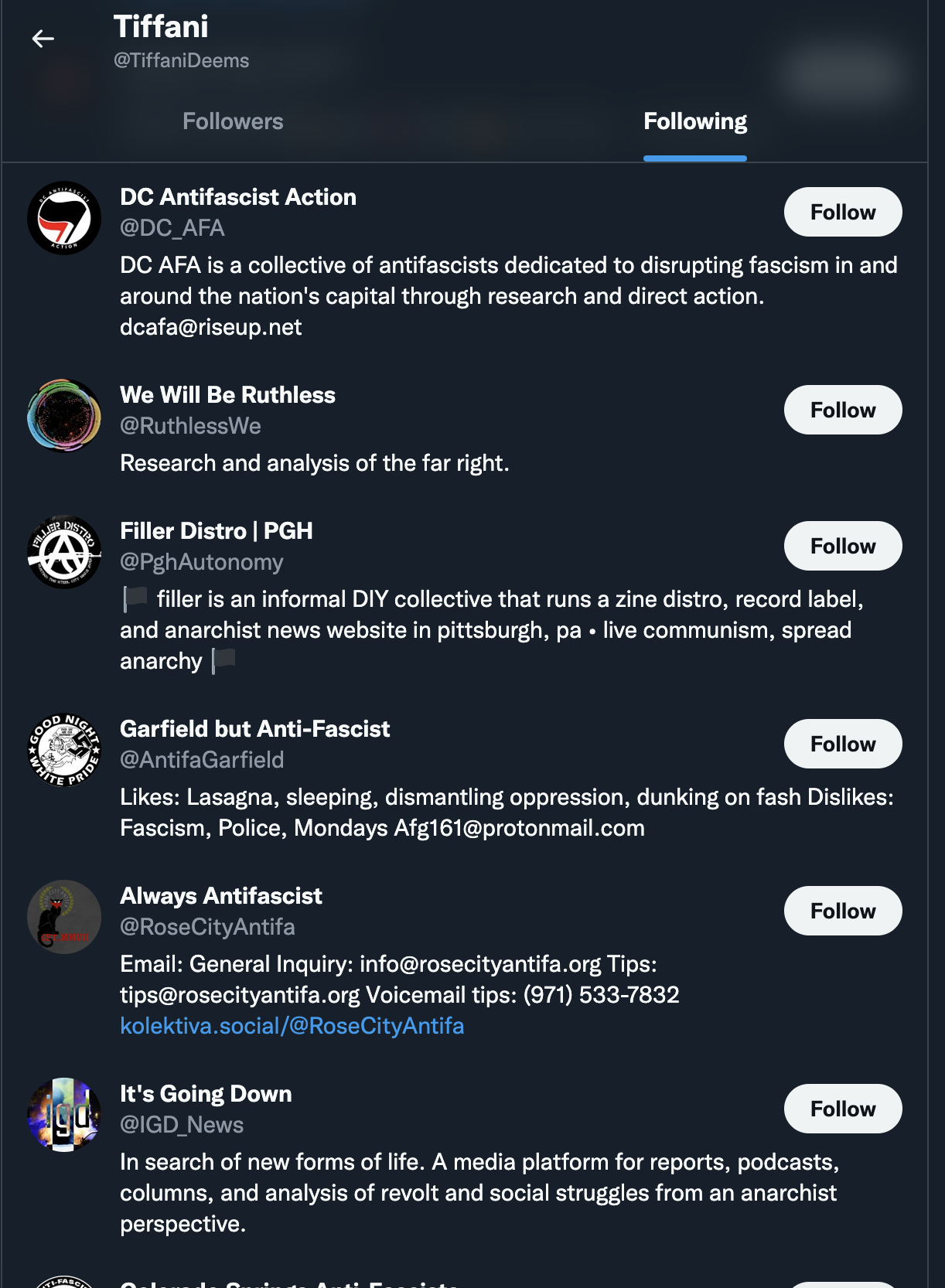 Tiffani is a Democrat who moved to Boise from California 8 years ago. She has since became friends with local Antifa groups online while pushing Reclaim Idaho's message across the state.
The co-founder of Reclaim Idaho is Luke Mayville. Luke received an extensive liberal education, and is now heavily affiliated with Idaho's local Democrat organizations.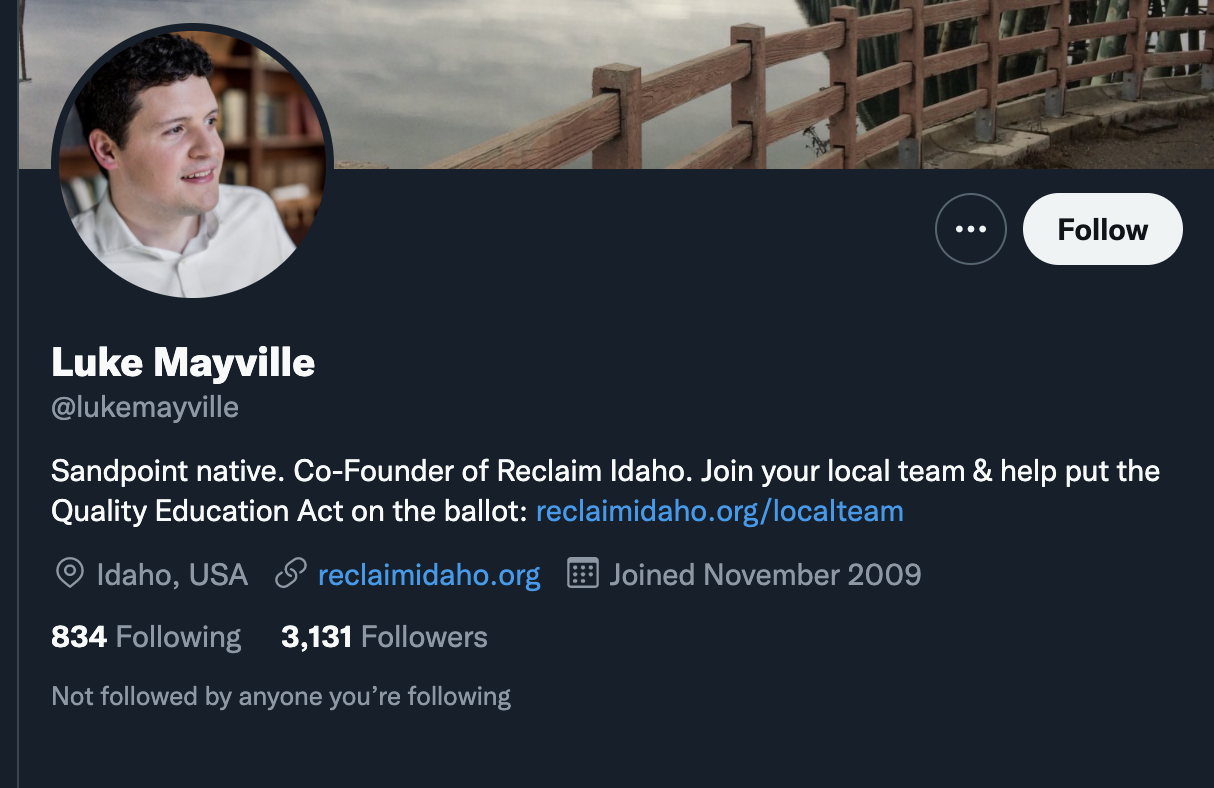 Luke penned an article titled "How Progressives Win in Rural America" detailing his "grass roots" activism throughout the state involving hundreds of progressive Democrats.
Luke believes rural America can become a "hotbed of progressive politics."
The idea that Idaho could become a hub for progressives becomes much clearer while looking through which groups and organizations have taken keen interest in the work of Reclaim Idaho.
Local Antifa groups have taken particular interest in the group, even going so far as proclaiming their "love" for Reclaim Idaho, and that they are an "example of good organizing."
The Reclaim Idaho group is working overtime to turn Idaho into the kind of place most of their activists moved from, namely, California. Now, we will see if they can pull it off.
Related:  Legislators, Governor, Got Owned by Far-Left Lobbyists